aleno more than restaurant booking software
24th March 2021
Finding ways to optimise your hospitality business or indeed any business really comes down to information. Because how can you really understand, trends, patterns or growth without information? And in a post covid world, keeping your customers safe, distanced and allowing them to manage their personal space is probably here to stay. aleno offers a unique solution to hospitality, embracing technology and customer service in an intuitive and supportive way.
aleno is more than just table booking software, not only allowing the restaurant, hotel or brasserie to control and manage their bookings online. They can shape the customers journey from the moment they make contact to after they leave.
aleno's white label product can be branded to suit the customer, editing the widget with their colour, font and logo. Take à la carte reservations for dinner, manage pre-orders for your events and plan multiple seating's for the weekend with the smart widget. It even lets you tailor your online booking process and keep no-shows to a minimum by sending automatic reminders, requesting credit card details and asking guests to accept specific reservation conditions.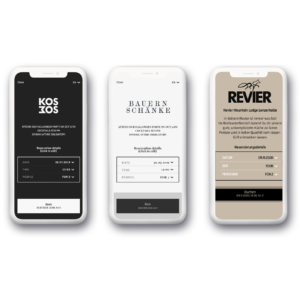 The smartest, simplest way to optimise efficiency, maximise profits and delight your guests
Combined with the CRM, PMS and POS, you can find out who comes to your restaurant, when they visit, and how long they stay, what they spend – data that helps you improve your guest stay creating memorable experiences, boost your direct marketing and upselling. Unlike booking portals,  You can filter, group, segment and export your data, empowering you to grow your business.
Effortless marketing
aleno has  powerful marketing tools allowing you to keep in touch with your guests. Send out beautifully designed emails promotional events, deals, or simply a new menu, and use their tracking tools to analyse which marketing channels are working best.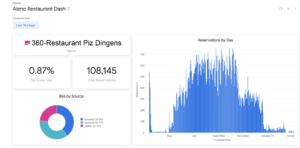 Integration
aleno works together with your favourite tools to create a truly optimised digital experience. Use the  REST-API or zapier to avoid downtime, level up with a choice of more than 1500 apps, and sync aleno with Facebook, Google MyBusiness, and many more.
To learn more about aleno click here to go to their website