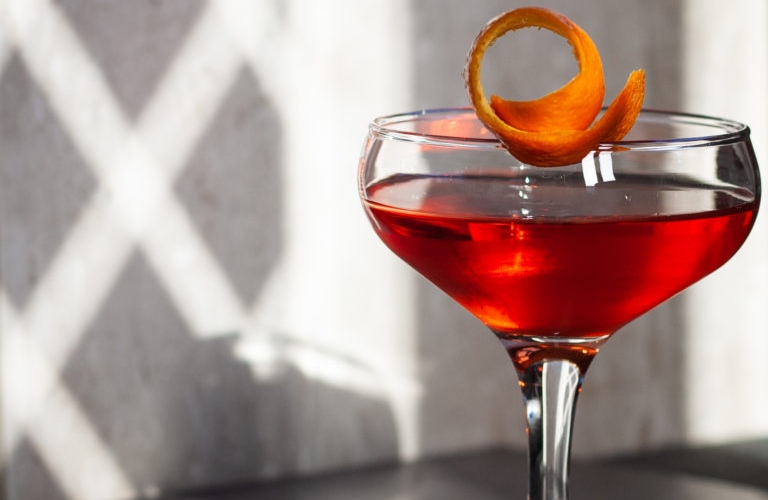 Boulevardier-shake & stir cocktails
17th April 2020
Boulevardier-shake & stir cocktails
Its nearly the weekend and we all probably need this – We are releasing some cocktail recipes as part of our blog posts. To introduce our new partnership with Shake & Stir. But to also add some exciting content to our offering for restaurants, clubs and bars. If you are in the mood for something strong and bulletproof. Why not enjoy this incredible Boulevardier-shake & stir cocktails recipe.
Ingredients
40ml Bullet Whiskey
25ml Campari
25ml Sweet Vermouth (we used Belsazar Red Vermouth)
Method
Stir all the ingredients over ice
Pour into chilled coupe
Garnish with an orange peel
For other cocktail recipes and related posts. Please click the above link towards Shake & Stir. They are a cocktail events company that provide bar support and consultancy along with Lumiere. More to follow in the weeks ahead.
For other cocktail recipes click here The Amalfi Path