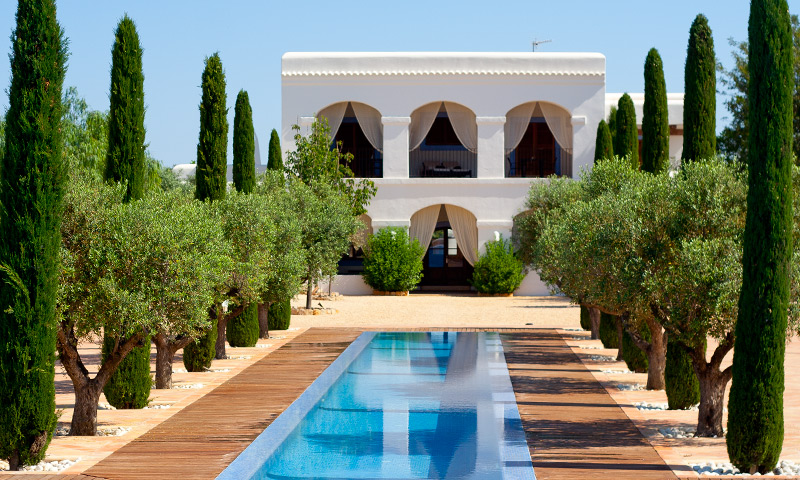 Boutique hotel Ca Na Xica.
16th March 2022
Stunning Boutique hotel CA Na Xica
Read our review of this stunning Boutique hotel- Hospitality Consultants
Ibiza hits the sweet spot. The island of Ibiza is a luxury resort just two hours away from England and is the perfect place for a  weekend exploring or even longer – and if you're looking for a place that's going to make you feel like you're the only person in the world, Ca Na Xica is your place.
Traveling to the island of Ibiza, in the Mediterranean. Ibiza is known for its nightlife and parties, but there are many other things that this beautiful island has to offer. One of these is the stunning boutique hotel Ca Na Xica. Situated in the heart of Ibiza, it is only 30 minutes away from the airport. 
The hotel is built in Spanish finca style with only 20 rooms; thus, privacy is assured here. Clients are surrounded by nature, with the smell of citrus and olives in the air. The service and amenities of this hotel are fantastic you will feel like you are in heaven! Time stops when you enter this hotel.
The Restaurant-
Salvia's cuisine fuses the most natural Mediterranean culinary essence with the sophistication of new national and international gastronomic proposals. Everything is based on a clear premise: a penchant for premium-quality local and sustainable produce.
Serving seasonal contemporary Spanish food, you can eat pool side, or in one of the open architectural dining spaces. The Hotel grows its own organic fruits and vegetables whilst  the rest is brought from the best local suppliers & farmers.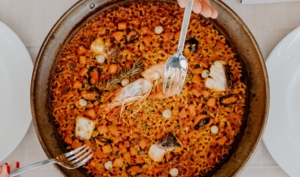 For the clients there is a  spectacular spa with a large outdoor hot tub and even a small artificial beach. There are three treatment rooms available with massages, facials and manicures, as well as a sauna and hammam. In addition to relaxation and pampering, there are hotel run excursions such as boat rides and walking tour. Not to forget the breath taking glass terrace in which you can watch or sunrise during your breakfast or dinner. 
For more related articles Click here
You can learn more about Lumiere consultancy and our projects or please get in touch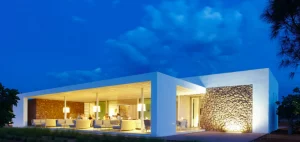 By Jozefina Perdedaj