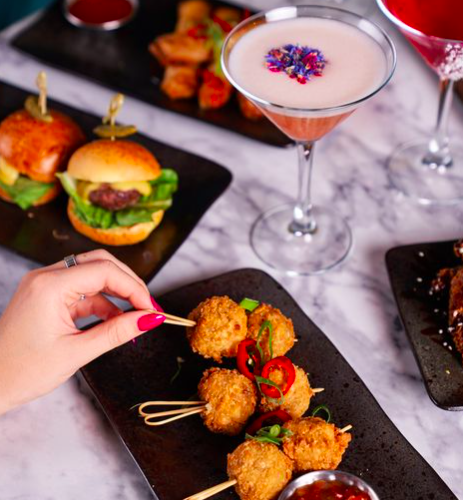 Dirty Martini
20th October 2022
Dirty Martini – creating instagramable menu
Place concept  
If you are a party queen, you've must heard about Dirty Martini, stylish cocktail bars in 6 venues only in London and other venues in Birmingham, Cardiff, Leeds and Manchester. With glamorous interiors, bespoke cocktails and late night DJs, Dirty Martini is the perfect venue for any celebration or just after work cocktail. Plus this place offers best happy hour in town. Dirty Martini is famous for its Bottomless Martini Brunch and we gave a little bit of instagramable touch to it. 

How we helped
As we mentioned earlier, we were asked to make a little redesign of existing brunch menu to make it more exciting for guests and Instagram-friendly 🙂 It was important to develop a new menu based on what was achievable and following the main brand concept. Martini Brunch has already become a superstar of the place offering bottomless Martinis, G&Ts, Prosecco and Beer accompanying with the best selection of small plates served in famous in-house birdcages. So we needed to make it even more greater. Our new birdcage food consist of two versions – regular and vegan. For regular we've chosen Beef and Chicken Sliders, Spring Rolls, Ham & Cheese Croquettes, Spiced Moroccan Hummus and Toasted Pittas. For vegan one – Vegetable Samosas and Spring Rolls, Tofu and Roasted Vegetable Skewers, Vegan Cheeseburgers and Spinach and Cheese Croquettes. Sounds mouthwatering, right?
Another important thing was to design such menu which can be delivered for a busy brunch service among all venues. And we succeeded! We did a tasting with clients before menu launching and delivered a training session for the whole team.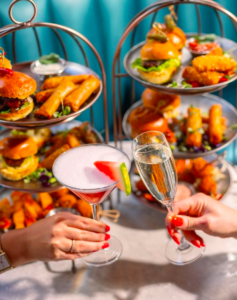 Please come and try New Bottomless Martini Brunch in any venue among Dirty Martini chain and share your opinion on our Instagram. Brunches are served every day, so you won't miss a chance. Dirty Martini available not only for brunches and cocktails but also for private hire and special events.
Stay tuned for more blog posts about our recent projects soon and don't forget to check how we can help your business here.