Eat out to Help out
4th August 2020
Coronavirus: How can I use the 'eat out to help out scheme'?
In an attempt to kick start Hospitality, Chancellor Rishi Sunak has initiated this scheme to breath life into our battered sector.
Diners can now get up to 50% off their bill to encourage a return to cafes, pubs and restaurants.
It's hoped the "eat out to help out" initiative will boost the struggling hospitality industry, now that the national lockdown is easing.
But the scheme, which launched alongside the government's healthy eating strategy, has been criticised by anti-obesity campaigners.
How does the scheme work?
The promotion gives people a discount of up to 50% when eating or drinking soft drinks in a participating restaurant or other food establishment.
It is valid all day Monday, Tuesday and Wednesday from 3 to 31 August across the UK.
The maximum discount available is £10 per person when you eat or drink in.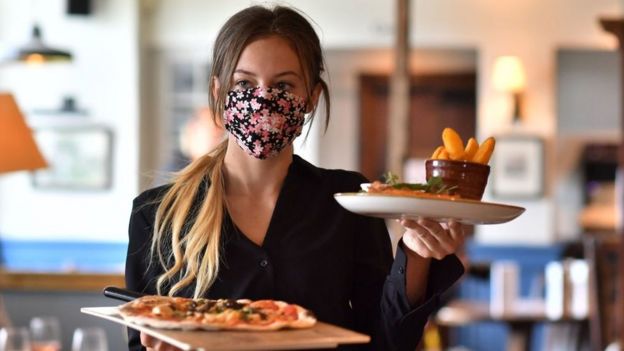 Food and drink will appear on the menu at full price, and the restaurant will deduct the money off the bill and claim it back from the government.
How do I get the discount?
Participating venues are supposed to offer the full 50% discount all day Monday to Wednesday and across the whole food and soft drink menu.
The discount is only on food and drink that you intend to eat on the premises, so does not apply to takeaways.
There is no limit on how many times you can use the discount, or for how many people, and it includes children.
There's no minimum spend and you don't have to order food to be eligible. For example, a £3 coffee would cost £1.50 under the scheme.
The offer can be used in combination with any other promotions and discounts being offered by the venue.
Which food and drink places are taking part?
About 72,000 businesses have signed up to the promotion, which covers participating:
Restaurants (including those in hotels leisure centres and holiday parks)
Cafes
Bars and pubs that serve food
Canteens
Food halls with a seating area
Members' clubs
Catering services, bed and breakfasts and mobile food vans are not eligible.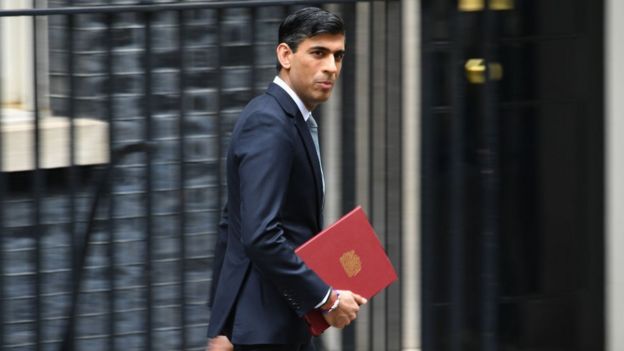 Lots of local, independent pubs, restaurants and cafes are taking part, as well as big chains.
Establishments can choose whether to sign up, and can join the scheme at any point. They need to register online and will be able to claim the money back and have it refunded within five working days,
To be eligible they must have a designated dining or drinking area, or access to one, and have been registered with their local authority since at least 7 July 2020. Businesses that have used the furlough scheme can apply.
A search tool allows people to search for participating local venues within a five-mile radius. It had been used more than 5 million times before the scheme opened, HMRC says.
The search tool may not pick up the big chain restaurants taking part, a list of which can be found here. They include:
Ask Italian
Benugo
Bill's
Burger King
Caffe Nero
Costa Coffee
Cote Brasserie
Five Guys
Franco Manca
Giggling Squid
Honest Burgers
KFC
Leon
M&S Cafe
McDonald's
Nando's
Pizza Express
Prezzo
Pret a Manger
Starbucks
Subway
Turtle Bay
Wagamama
JD Wetherspoon
Zizzi
Why is 'eat out to help out' being introduced?
To help get struggling cafes, restaurants and pubs back on their feet.
Hospitality is one of the UK's biggest employers and has been hit especially hard by the lockdown measures. In April, 80% of venues closed, and 1.4 million hospitality workers have been placed on furlough at some point since then.
Some venues have been able to provide a takeaway service during lockdown. But this often means lower average spending per head and fewer people employed, and it is not an option for some businesses.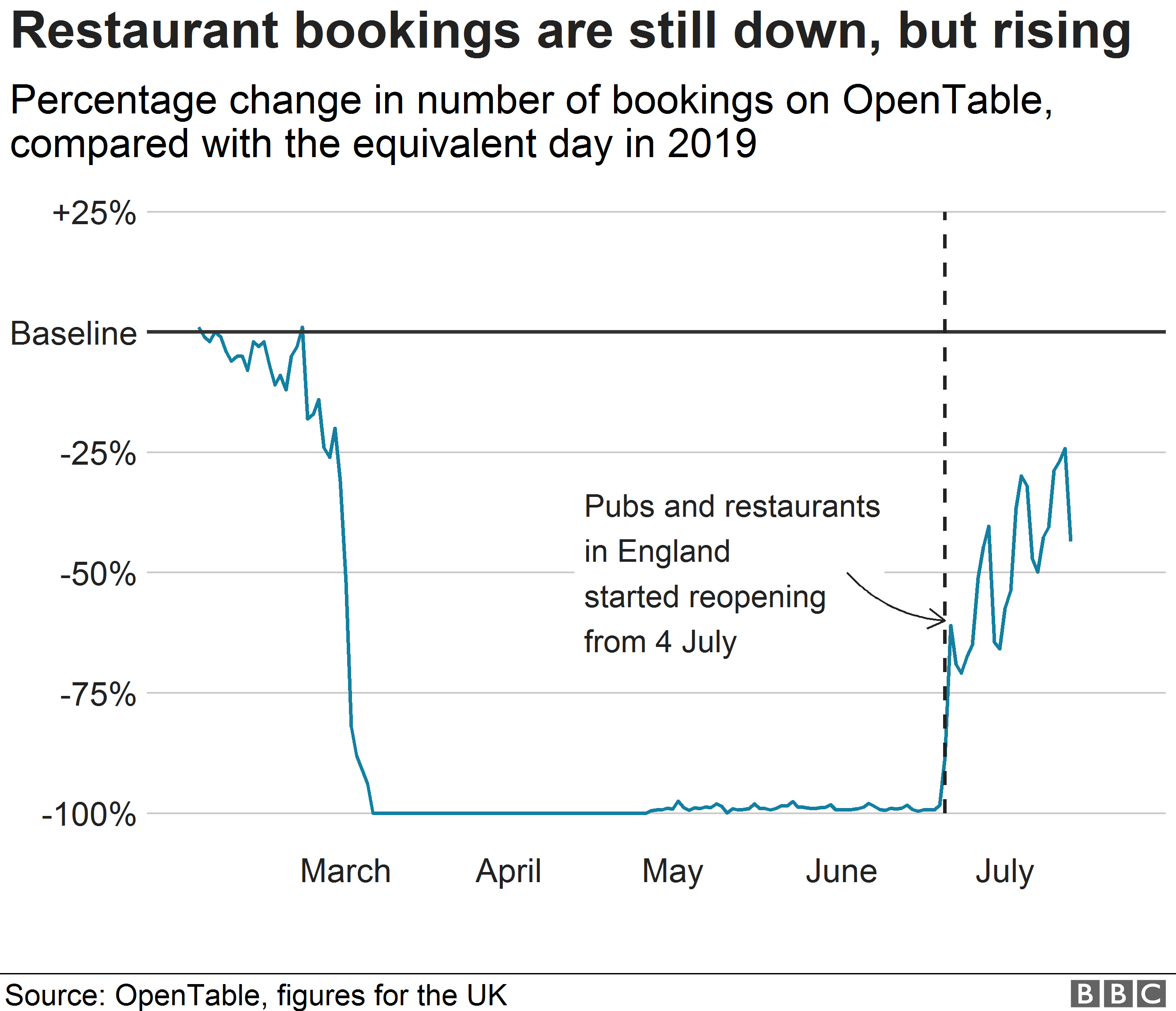 Only 52% of UK adults would feel comfortable eating at a restaurant, a mid-July survey by the Office for National Statistics suggested.
The government hopes the discount will attract diners, increase footfall at the quieter end of the week, and ultimately boost confidence in going out to eat.
The scheme is being used alongside other targeted help such as a cut in VAT fo