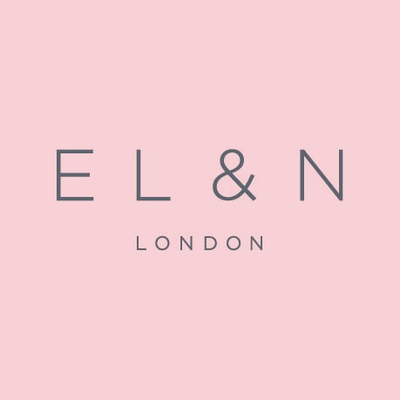 EL&N Cafe-Menu Development
17th April 2020

EL&N Cafe- Menu development
Ahead of their latest site in St Pancras EL&N engaged Lumiere consultancy to help with menu development.
Founded in August 2017 by Alexandra Miller, EL&N opened the doors to it's first branch located right in the heart of Mayfair, Park Lane. Fast forward several months, numerous new site openings and a fresh new re-branding, EL&N London has become one of the most Instagrammed destinations in the city, with our Iconic flower walls, pink interiors and alternative lattes taking social media by storm.  Read about how Lumiere helped with EL&N Cafe-Menu Development.
EL&N Food concept and brand
EL&N provides a high-end dining experience with an engaging ambiance as well as a good quality food offering for the health conscious.
For those in a hurry, the Grab-&-Go service ensures the customer is able to enjoy the same quality on the move. From field to fork and cup, they know each step that their food, drinks and coffee beans have taken to get to their guests.
Welcoming guests from all across the globe, their passion is to create a unique experience for everyone who enters our doors. From the creative interior concepts to  snap-happy moments captured on Instagram, the main goal is to ensure the highest quality produce in a stylish setting.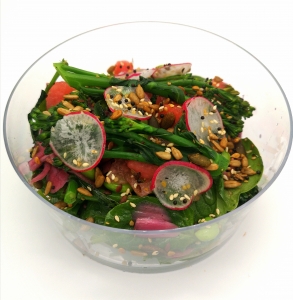 What did we do? EL&N Cafe-Menu Development
Working closely with Dan Booth, head of food at EL&N we created and designed appealing food for their grab and go offering in St Pancras. The site will be newly launched this month. El&N is a well established and recognizable brand so the pressure is always on to deliver the quality and style that customers expect. Balancing top ingredients, bold flavours, colourful, stylish, along with market trends such as Gluten free, vegan and healthy. Food needs to be visually appealing, taste amazing and have that field to fork ethos applied. The customer journey is the same for the grab and go market as the sit in diner.
We were invited to present some new and alternative salad and meal pots. Something recognisable, something aspirational, something healthy and something indulgent.
After a successful client tasting and all the proposed dishes signed off, the development will go into production. Awaiting the next phase.