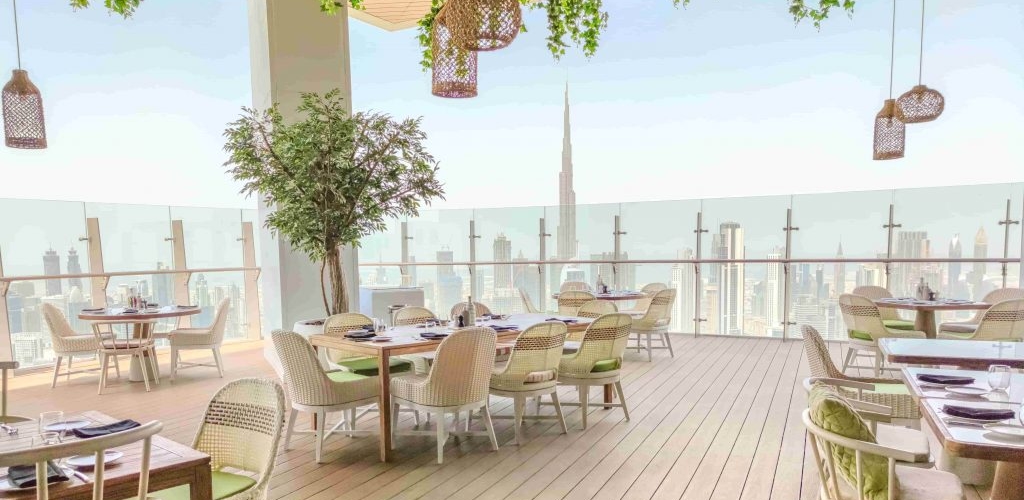 Dubai restaurant scene
20th August 2021
Dubai restaurant scene
As restaurant and food consultants across the middle east, Sarah El Khoury has noticed an unprecedented amount of new enquiries from sites in Dubai, Riyadh and Qatar. Her insight into the Dubai restaurant scene is invaluable
The whole world has turned upside down since the beginning of the pandemic. While most countries are still adapting to life post Covid, it's safe to say that Dubai's tourism rebound is amongst one of the best worldwide. With plenty of new opportunities across the food and hospitality sector.
The city, which was already one of the most popular for tourism, opened its border again to visitors as early as August 2020, welcoming around 4 million people in 12 months.
This will surely accelerate even more in the coming months, with Expo 2020 coming up in October 2021, expecting more than 25 million visitors in just 6 month, quarantine-free for fully vaccinated travelers from many countries.
With 75% of the population being fully vaccinated, the government continuously eases the health and safety restrictions for the tourism sector. Concerts, community sporting events, gala dinners and award ceremonies are now all permissible with a maximum attendance of 1,500 people indoor and 2,500 outdoor.
Hotels
Hotels can now operate at full capacity, and restaurants and cafés at 80% capacity, allowing 10 people to sit together on the same table. Moreover, restaurants and cafés are now allowed to go back to pre-pandemic business hours, as well as running entertainment and live music until 3 am.
Bars and Dubai's long awaited famous weekend brunches are also finally back!
Dubai is known as the Foodie's paradise for a reason. Home to people from 180 nationalities, it has the most diverse restaurant scene a city can have. From food trucks, street kitchens to high-end restaurants and molecular gastronomy, you'll find every style and cuisine from every side of the world that you can dream of!
It's safe to say that Dubai is the place to be for all foodies and restaurateurs this year more than ever. With eased restrictions and the expected inflow of visitors in the next coming months, we can't wait to see how the Food & Beverage industry will become in a city, which is already considered to have one of the finest restaurant scenes worldwide!
Stay tuned to see our upcoming projects in Dubai this coming year!