Menu development for restaurants
7th August 2023
Menu Development for restaurants-
We have found over the years that our greatest number of enquiries is about menu development for restaurants. We design menus for bars, cafes, night clubs and event companies. But have found that our niche really lies in the following areas.
Multi site restaurants where there isn't an Executive chef to give direction to the menu
Fast casual restaurants where there is a need for quality food and processes but not necessarily the skill set within the businesses
Businesses that are struggling to attract chefs or retain them and require some extra assistance or mentorship
New restaurant owners that want to set in stone their ideas on food
How we do it
Our processes are pretty straightforward, we start with a workshop to establish what the purpose of the restaurant, clientele and pricepoint is. What are the constraints and caveats and also what are the opportunities.
For example with Antipodea, a well established Australasian restaurant group in west London, we re developed and designed their menu to make it more deliverable, modern, more cost effective and also to be able to transition to an evening offering that would increase sales. Even a well established businesses such as them required help with this, as like many restaurants either do not have the required skill set within the business or find that externalising such processes are often more fruitful.
Tasting
This is the fun part, once we have a draft menu we are all in agreement with our Chef Consultant will organise a tasting either at our development kitchen or in the clients establishment. From there we would look to present the menu on the chosen crockery with the equipment most likely to be used for actual service. That way the menu is tested for practicality as well as taste and presentation.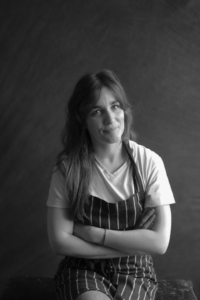 Recipe cards and training material
We can express this in a number of different ways, recipe cards can be built on our own power point presentations, or into programmes such as Market Man, Apic base or Kitchen Cut. All of which we have worked with regularly and with integrations to POS systems allow for much greater purchasing and stock control.
Other related articles here
Launch day and further training
When you are set to launch, we begin our training programme for the launch of the new menu. For some businesses its a simple set up, prep with the team and run through of each dish. For others its a more elongated process with full assistance to get through the first few services. We offer flexibility in this support as each establishment is different. For the Patio London as an example, an opening night of friends and family meant 150 people all ordering food over 3 separate floors. Intense would be a way to describe it but we managed well and started out with some great reviews.
If you are looking for some help with menu development you can book a free consultation here